The Vax Christmas gift guide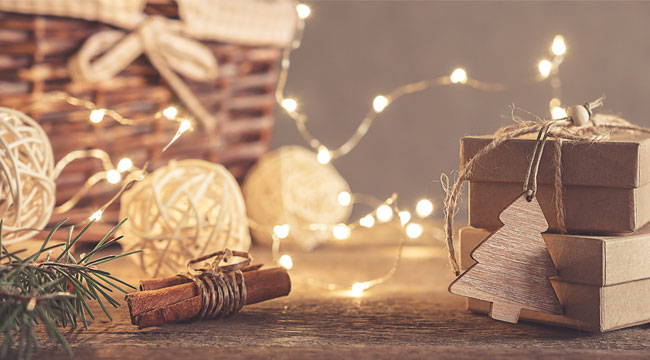 December is just around the corner which means soon it'll be Christmas. Yes that's right, we are already there! Now one thing you don't want to do this year is leave buying presents to the last minute. Well fear not, we are here to help with our 2021 Vax Christmas gift guide, suggesting ideas for what you could get your loved ones.
This year is even more special as we will hopefully be reunited with friends and family, so being able to watch them open their gift adds to the great experience.
Carpet Washing
Treat a family member to the Vax Platinum SmartWash this year and watch them smile with joy when they open it, knowing they can have freshly cleaned carpets that are dry in as little as an hour*. When using it with the Vax Platinum Antibacterial solution, it kills over 99% of potentially harmful bacteria that can cause bad odours in their home,** so the Vax Platinum SmartWash could make them feel very houseproud this festive season.
Vacuum cleaning
Perhaps the Vax ONEPWR Blade 4 Dual Pet & Car might be suited to your best friend who quickly needs to vacuum the house before the family turns up on boxing day. Specifically designed for busy homes with pets, the VAX Blade 4 Dual Pet & Car offers high performance cleaning in the home and car.  With up to 90 minutes of runtime and specialised tools like the mini motorised pet tool and flexible powered hose, who wouldn't love to open one of these on Christmas day.
Hard floor cleaning
The Vax ONEPWR Glide is perfect as a gift as it vacuums, washes, and dries your hard floors all at the same time whilst, killing 99.9% of bacteria***, meaning the mop and bucket can be thrown away! Even better, the Vax Glide Hard Floor Cleaner is cordless and powered by the ONEPWR 4.0Ah battery, our interchangeable battery technology which can be used across the ONEPWR range.
Spot cleaning
If you know someone who is prone to spilling their mulled wine on their carpets, then the Vax SpotWash spot cleaner will be their favourite present. It effectively tackles everyday spills and stains, so they can be prepared for unexpected accidents.  It's slim, compact design means the VAX SpotWash can be conveniently stored in small cupboards, meaning they can quickly access it for those little spills.
If none of these have caught your eye, check out our latest offers and bundles. You might even see something for yourself!
* When using dry only mode.
** When used with Vax Platinum Antibacterial Solution. Use biocides safely, always read the label and product information before use.
*** When used with ONEPWR Multi-Floor Solution. Email [email protected] for further information.