Winter is coming! – Tips to keep your home warm this winter
Starting to feel a chill in the air?
Worried about your energy bills this winter?
Don't panic!
We have some useful hints and tips to help keep your home toasty during the upcoming cold winter months, which will keep both your energy usage and your costs down!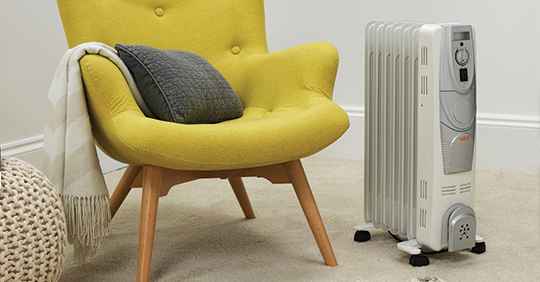 Tip 1. Choose the right radiator for your home
The Vax Range of Power Heat Oil Filled Radiators provide heat when you need it – saving you energy and money.
They provides fast, long-lasting heat for your home. With a 1500w – 2500w power output and a choice of 3 heat settings, the Vax range Oil Filled Radiators heat the whole room quickly and efficiently.
Make sure you pick the right Radiator for your home:
All Vax Power Heat oil heaters feature castors for easy movement from room to room!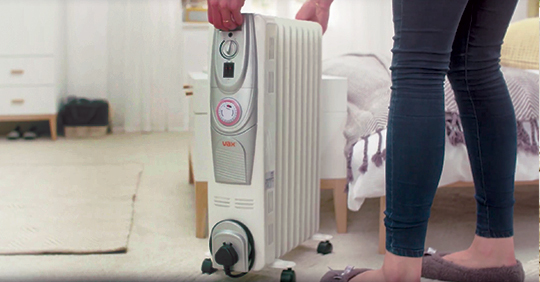 Tip 2. Program your heating for different rooms
You can save on heating costs by planning your heating settings around your lifestyle. For instance, if you are relaxing in your living room in the evening, you may want to make sure your heating is on a low setting in the bedroom for when you're ready to get into bed.
This in turn will both save you money in the long run, and make sure you don't have cold toes in bed!
Planning your radiators around your lifestyle is often hard to remember to do, however the Vax Range of Power Heat Oil Filled Radiators have a Smart Air thermostat which automatically switches the heaters on and off to maintain your desired temperature.
Better yet, the Vax PowerHeat 2000w and the Vax PowerHeat 2500w have a 24 hour timer to let you set exactly when you want your heater to turn on and off!
And for that little extra boost, the Vax PowerHeat 2500w has a useful turbo fan for an extra fast boost of heat when you need it most.
Tip 3. Keep the Heat in – Keep the doors shut
Once you have your ideal temperature in your desired room with your handy Vax Power Heat Oil Filled Radiator , the last thing you want is for it to be lost to other unoccupied rooms, so make sure you trap the heat in by keeping your doors shut!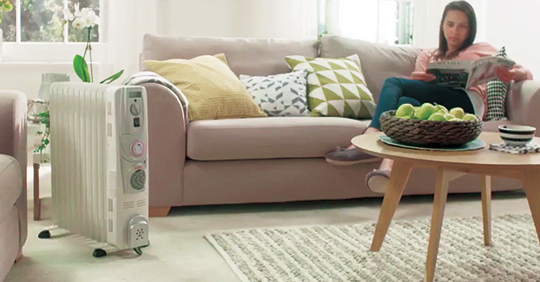 Tip 4. Keep the Heat in – Open and Close your Curtains
If you want to keep your home warm, you may think it makes more sense to simply keep your curtains closed all winter to reduce the heat getting out through your windows.
This may well be the case for night time, but you may be surprised to find that opening your curtains in the day is also an effective way to heat your home.
This is the case if you have south facing windows, which bring in more light, and in turn, more heat. Close your curtains at night to reduce the speed at which the heat leaves your home.
Tip 5. Keep the Heat in – Block any draughts
Draughts hide in every crack and crevice of you home, from under the door, around the windows, through keyholes and letter boxes and even the cat flap!
But do not fear, as there are a number of ways you can reduce these energy inefficiencies around your home, and prevent the heat escaping.
From the humble draught excluder, to sealant strips on the windows, letterbox covers and keyhole discs, these are just a handful of ways you can go a long way to reducing your energy bills this winter!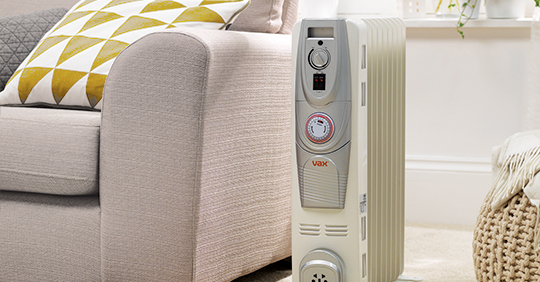 Watch our video below to learn more about Vax Range of Power Heat Oil Filled Radiators, Or visit the Vax website for more information.