Tips to reduce allergens in the home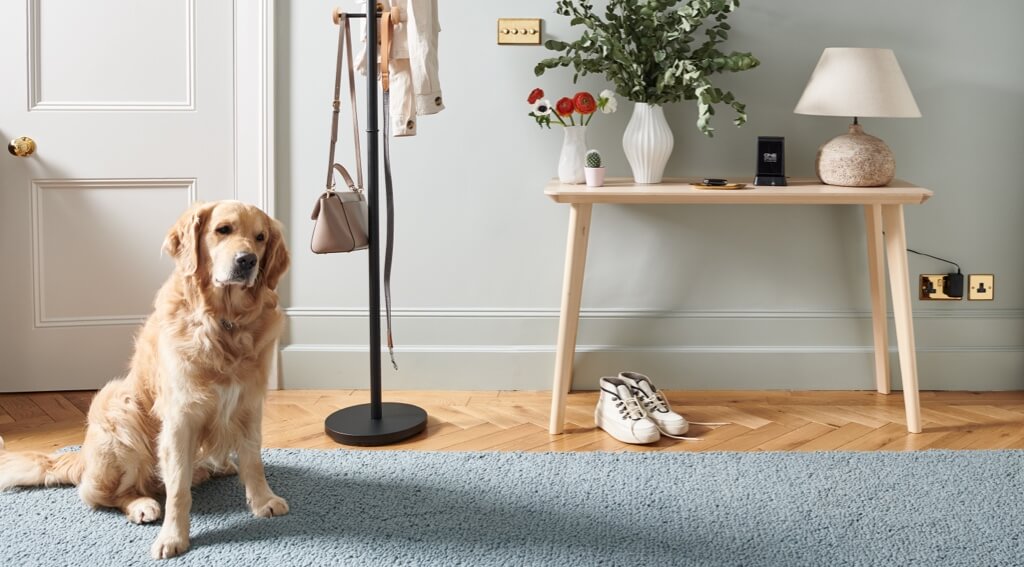 The summer season brings sunshine, BBQs and the great outdoors enjoyed by many, but it also has its downsides such as sinus congestion, runny nose, sneezing and itchy eyes which are common allergy symptoms brought on by the summer.
Whether you have asthma or suffer seasonally from allergies such as hay fever, regular house cleaning can help remove allergy and asthma triggers to alleviate your symptoms. Here at Vax we have put together some cleaning tips for your home to keep your allergies and hay fever under control.
Stop the spread
After returning from the great outdoors your shoes are covered with tiny particles from everywhere you have been. To stop the spread of allergens in your home take your shoes off as soon as you get in and place them on a door mat.
If possible, try and keep your windows closed and run an air conditioner instead if you have one, this way pollen will be less likely to get in. Also try not to use fans as they can bring up the dust in your home which could bring on your allergies.
Dust weekly
Your home can gather a lot of dust which can bring on allergies and asthma attacks. It can build up on the blinds, lamp shades, window ledges and many more places throughout your home. To help you remove the dust, use a microfiber cloth as they are specially designed to pick up tiny particles, whereas other dusters can spread allergens around your home.
Vacuum
After dusting your home there may be traces of dust on your floors, to pick this up why not try a Vax cordless vacuum. The Vax ONEPWR Blade 4 Pet Dual Battery Cordless Vacuum Cleaner will help remove any leftover dust as it has a specially designed floorhead that allows you to move with ease from carpet to hard floor with up to 90 minutes runtime††.
Plus, its 3 stage filtration technology ensures that even the smallest particles of dust are captured in the dirt bin, dual cyclones remove dust, and a dual layer electrostatic filter captures the finest particles. Capturing up to 99.8% of particles down to 0.3 microns in sizeΔΔ.
Also don't forget those hard to reach areas such as behind the beds, sofas and wardrobes. To clean behind the furniture, try a Vax Cordless Vacuum such as a Vax ONEPWR Blade as it can easily be turned into a handheld. Plus, you can take advantage of its extra tools to reach into awkward gaps, up high and down low.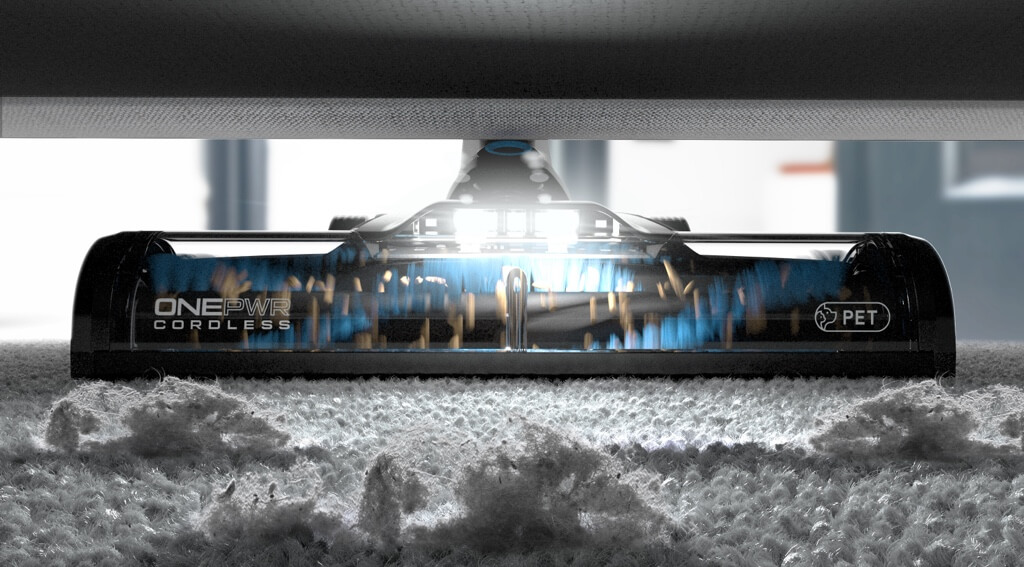 Change the bedding
Your bedding may look clean, but it can be covered in hair, dust mites and pollen, so it's important that you change your sheets once a week to reduce the risk of allergens. Once the bedding has come out the washing machine don't hang it outside to dry as the outdoor pollen will come in with the sheets, try using a tumble dryer or a clothes horse.
Clean the floors
Whether you have carpet or hard floors in your home they can harbour a multitude of allergens, anything from dust mites, pet dander, pollen and mould can reside on your floors.
For hard floors why not try a Vax hard floor cleaner, the Vax ONEPWR Glide Hard Floor Cleaner takes the effort out of cleaning- as it vacuums, washes and dries your hard floors at the same time and kills 99.9% of bacteria*.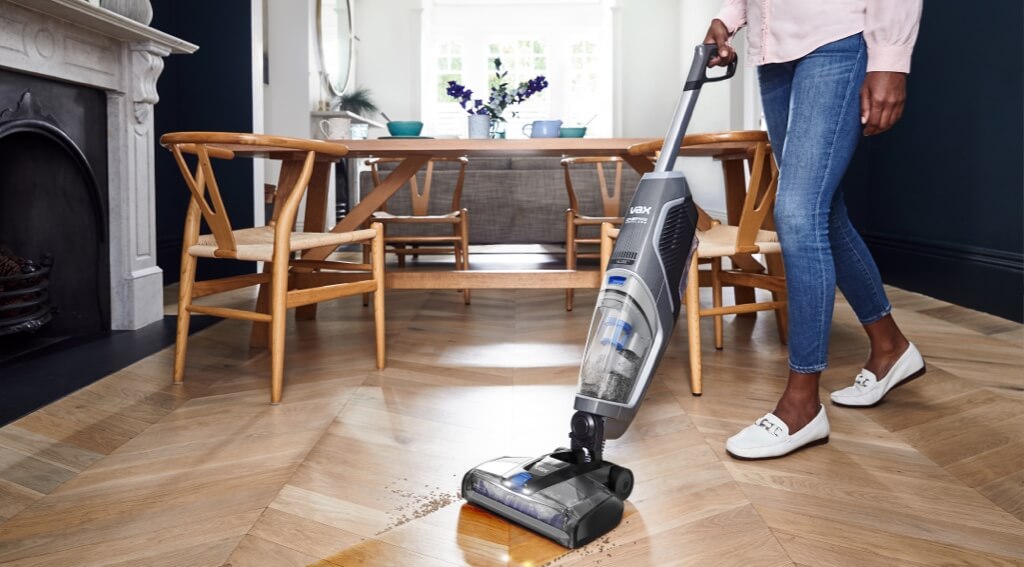 For carpets try a Vax Carpet Cleaner, the Vax Platinum SmartWash Carpet Cleaner is Vax's best ever carpet washer which kills over 99% of bacteria**. The Vax Platinum SmartWash also offers above floor cleaning with the SpinScrub hand tool and a 2.5m long hose, so you can tackle cleaning throughout the home, from stairs, sofa and upholstery.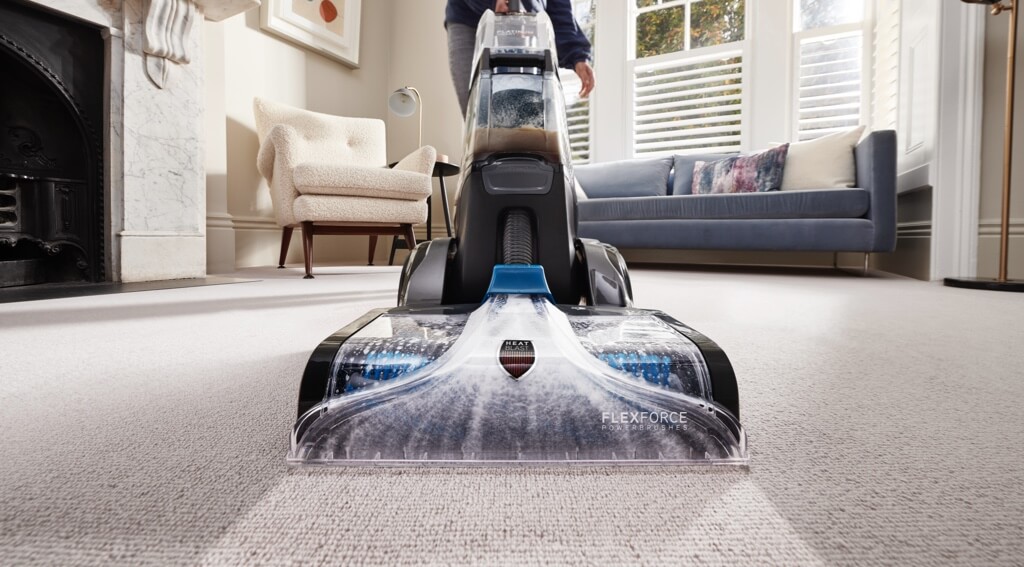 ††Tested in standard power mode on hard floor, with floor brush switched off.
∆∆Tested according to EN60312-1:2017 Clause 5.11.
* When used with ONEPWR Multi-Floor Solution.
**When used with Vax Platinum Antibacterial solution, use biocides safely, always read the label & product information before use.